This is an archive of an Office of Justice Programs blog. This page is no longer updated and may contain outdated information and links that no longer function.
Expanding Access to Education in Our Prisons
Friday, September 18, 2015
By Andre Bethea, BJA Policy Advisor ??? Corrections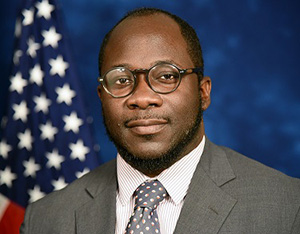 College education programs in prison are a cost-effective means of addressing recidivism. Such programs have been shown to measurably reduce the likelihood that people who have been incarcerated will return to prison and to increase their odds of obtaining and keeping employment after being released. As Attorney General Lynch has said, "for incarcerated individuals, education can provide an avenue to redemption and a chance to earn their way back into mainstream society."
In April 2015, the Vera Institute of Justice launched the Expanding Access to Postsecondary Education Project on its web site. Funded in part by the U.S. Department of Justice's Bureau of Justice Assistance (BJA), the web pages will assist state departments of corrections and state and local policymakers interested in implementing and expanding high-quality postsecondary education programs in prison and post-release. The web pages feature an online resource center where corrections departments, policymakers, and higher education institutions can find relevant information and resources, including publications, news items, and blog posts by a diverse range of stakeholders that support or are directly involved in college-in-prison programs.
Visitors to the site can also request targeted technical assistance such as help with identifying barriers, opportunities, and best practices related to college-in-prison programming; guidance on program implementation and building successful college/corrections/community partnerships; information on policies and practices to increase the participation of incarcerated individuals in these programs; and referrals to experts in the field. Visit the site for more information or to request assistance.
BJA is not alone in recognizing the value of postsecondary education in a correctional setting. The U.S. Department of Education is currently inviting institutions of higher education to join a new pilot initiative to make federal Pell Grant funding available for incarcerated individuals pursing postsecondary education and training. Selected educational institutions will partner with one or more federal or state correctional facilities to offer academic programs and provide academic and career guidance. To be considered for participation in the initiative, an institution must submit a letter of interest to the U.S. Department of Education no later than Friday, Oct. 2, 2015 in order to receive priority consideration. For more information, read the pilot program fact sheet.
Learn more about BJA's reentry work by visiting the Second Chance Act (SCA) Program page.