This is an archive of an Office of Justice Programs blog. This page is no longer updated and may contain outdated information and links that no longer function.
Sexual Assault Kit Initiative (SAKI)
Monday, April 13, 2015
By Denise E. O'Donnell, Director, Bureau of Justice Assistance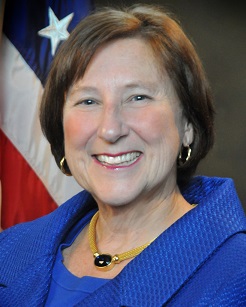 Results from untested sexual assault kits (SAKs) represent crucial evidence that could be used to solve cases and help prevent recidivism, including the commission of additional crimes, and victimization. Tragically, there is a growing concern that a significant number of SAKs remain in police custody or other evidence storage locations and have never been submitted to crime labs for analysis.
The reasons for not submitting SAKs range from poor evidence tracking and outdated and ineffective investigation practices to a misunderstanding of crime lab case acceptance policies and a lack of understanding about the value of testing kits in various types of cases. These complex factors must be addressed if we are to improve the justice system and provide justice to victims of sexual assault. The problems extend well beyond testing kits; we must also address crime lab capacity issues and provide better education and training for those responsible for investigating sexual assault cases.
I am pleased that the Bureau of Justice Assistance (BJA) is actively promoting an evidence-based approach to resolving this challenging issue through the National Sexual Assault Kit Initiative (SAKI), a grant program comprised of two new solicitations. The goal of SAKI is to create a coordinated community response that ensures just resolution of these cases when possible, using a comprehensive, victim-centered approach. SAKI also seeks to build the capacity to process SAKs and to prevent large numbers of SAKs from being unsubmitted in the future. Applications for both of these solicitations are due on May 7, 2015:
The National Sexual Assault Kit Initiative Solicitation:
This SAKI grant program will provide funding to government entities within state, local, and tribal jurisdictions to:
inventory, track, and test previously unsubmitted SAKs (SAKs that have not already been submitted to the crime laboratory);
develop protocols and policies aimed at improving coordination and collaboration among laboratories, police, prosecutors, and victim service providers;
provide resources to comprehensively address the sexual assault investigations and prosecutions that result from evidence and CODIS hits produces by tested unsubmitted SAKs; and
support and optimize victim-focused notification protocols and services.
The Sexual Assault Kit Initiative: National Training and Technical Assistance Solicitation:
The SAKI National Training and Technical Assistance (TTA) program will select one technical assistance provider or consortium of providers to deliver a wide range of TTA services to SAKI grantees nationwide, as well as national TTA as resources permit. These services will include, but not be limited to:
onsite, web-based, and online training developed and conducted by relevant subject-matter experts (SMEs) on SAK-related issues such as inventory, testing, and tracking of SAKs;
creation and reporting of performance metrics to measure project outcomes and identify areas in which additional TTA is needed; and
community-based multidisciplinary coordination, investigation, prosecution, and victim advocacy to improve the national response to sexual assault.
Every SAK that gets tested is a step toward solving cases, supporting victims, and strengthening our justice system. The holistic approach of the SAKI program will help deliver justice to victims and reduce recidivism across the country. I encourage law enforcement and justice system professionals to take advantage of these new opportunities.