This is an archive of an Office of Justice Programs blog. This page is no longer updated and may contain outdated information and links that no longer function.
Supporting Our Native American and Alaska Native Youth
Tuesday, December 22, 2015
By Robert L. Listenbee, OJJDP Administrator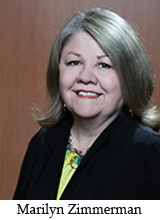 Improving the lives of American Indian and Alaska Native youth across the country is a priority of the Office of Juvenile Justice and Delinquency Prevention (OJJDP).
I'm excited to announce that Marilyn Bruguier Zimmerman has joined OJJDP as our new Senior Tribal Policy Advisor to advance our efforts for tribal youth and juvenile justice reform in tribal communities.
An enrolled member of the Assiniboine-Sioux tribes of the Fort Peck reservation and former member of the Attorney General's Advisory Committee on American Indian and Alaska Native Children Exposed to Violence, she has extensive experience working directly with tribes in the areas of children's exposure to violence, traumatic grief, suicide prevention, domestic violence, sexual assault, substance abuse, and juvenile justice. Ms. Bruguier Zimmerman was also a member of the Commission to Eliminate Child Abuse and Neglect Fatalities established under the Protect Our Kids Act of 2012 to develop a national strategy and recommendations for reducing fatalities.
Ms. Bruguier Zimmerman joins a team of dedicated OJJDP staff always looking for opportunities to work with tribes to support tribal customs and practices and promote positive outcomes for these young men and women. We have made significant progress on several initiatives that I'd like to highlight for you.
Harnessing the unique voice and perspective of youth to inform practices is a critical tool for tribal leaders, government officials, and community organizations to use in addressing issues related to juvenile crime. That's why we have supported the development of the Today's Native Leaders program, a partnership between OJJDP and United National Indian Tribal Youth (UNITY). As part of this initiative, tribal youth gather at regional events to develop and strengthen their leadership skills by creating community service projects that address issues of concern to young people.
In addition, youth work with their tribal councils to develop youth councils, to strengthen sovereignty, and to protect and preserve tribal cultures. Today's Native Leaders also hosts ongoing online training for youth and adult advisors to strengthen their efforts.
Today's Native Leaders was recognized by the White House and was featured as part of the first ever White House Tribal Youth Gathering held in Washington, D.C. in July 2015. The event built upon President Obama's Generation Indigenous (Gen-I) initiative to improve the lives of native youth through new investments and direct engagement.
The Department of Justice's Coordinated Tribal Assistance Solicitation (CTAS)???which is currently accepting applications for future projects ???has provided $620 million to American Indian and Alaska Native communities since 2010, including more than $49 million to support tribal youth initiatives.
One of the CTAS efforts, OJJDP's Tribal Youth Program, has grown to serve more than 24,500 youth and family members nationwide. The program represents a broad range of tribally directed efforts to respond to at-risk tribal youth, including culture camps, after school programs, diversion programs, youth leadership development efforts, and cultural adaptations to mental health programming.