This is an index of archived Office of Justice Programs blogs. These archived pages are no longer updated and the blogs listed may contain outdated information and links that no longer function.
OJP Blog Archive - 2016
Wednesday, December 21, 2016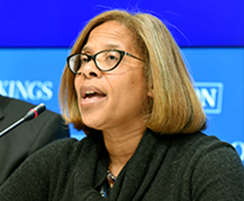 Discussion reflects on the distance we have covered and the distance yet to go in our march toward a more fair and effective justice system. Partnerships with state, local and tribal stakeholders and national organizations to reduce the footprint of the criminal and juvenile justice systems are driving progress.