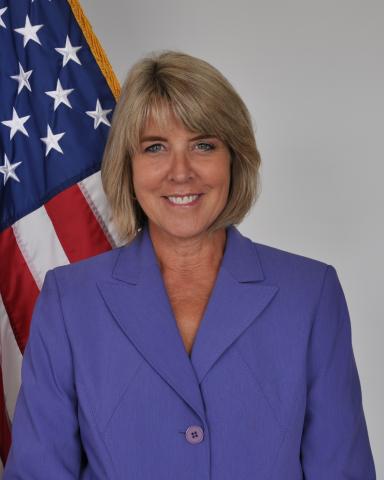 Former Director of the Office of Sex Offender Sentencing, Monitoring, Apprehending, Registering, and Tracking and Former Acting Principal Deputy Director of the Bureau of Justice Assistance
Kendel Ehrlich was sworn in as the Director of the Office of Sex Offender Sentencing, Monitoring, Apprehending, Registering, and Tracking, Office of Justice Programs, U.S. Department of Justice on March 16, 2020.
As Director, Ms. Ehrlich oversees the grant making and policy work of the SMART Office, which oversees the administration of $15 million in grants annually and works with federal partners to administer the standards for the Sex Offender Registration and Notification Act (SORNA) for the 50 states, five principal U.S. territories, the District of Columbia and approximately 155 tribes.
From 2019 to 2020, Ms. Ehrlich served as the deputy director of the White House Office of National Drug Control Policy, which included managing the office's outreach to external stakeholders, the public and the media in the wake of the country's opioid crisis.  She advocated for policies on addiction prevention, treatment and recovery, in particular to states ravaged by the opioid epidemic.  She also served as the U.S. representative to the 2019 World Conference on Doping in Sport.
Prior to her tenure at the White House, Ms. Ehrlich had more than a decade of legal experience in Maryland as a prosecutor, trial attorney, general counsel and litigator.  She held positions with Anne Arundel and Howard counties, corporations, and private law firms.  Her experience includes investigating, negotiating and resolving criminal dockets for District and Juvenile Court; representing indigent defendants in pre-trial, trial and post-trial hearings; and preparing and arguing jury trial cases.
From 2015 to 2018, Ms. Ehrlich served as drug court prosecutor for the District Court of Anne Arundel County, Maryland.  There, she managed a team of paralegals and health-care workers who made assessments for alternative, long-term, monitored treatment, and presented regular updates to the court.  There were approximately 200 active cases at any given time.
From 2003 to 2007, Ms. Ehrlich was First Lady of Maryland, where she led initiatives on education, drug and alcohol abuse and prevention, hospice care and cancer prevention.  During her tenure, Ms. Ehrlich established two nonprofit organizations and served on numerous nonprofit boards.
Ms. Ehrlich earned her J.D. from University of Baltimore School of Law and her bachelor's degree in criminal justice from the University of Delaware.
Date Created: January 21, 2021