Archival Notice
This is an archive page that is no longer being updated. It may contain outdated information and links may no longer function as originally intended.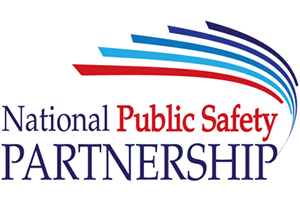 On a seemingly normal Thursday morning last month, as they prepared for the school day, 15- and 16-year-old siblings Nicholas and Ashlynn Nelson were shot and killed in their family's apartment on Indianapolis' northeast side.
The next day, hundreds in their community gathered for a prayer vigil. They stood up for the victims' family, showed support for law enforcement and expressed outrage at the epidemic of gun violence. All who took the microphone emphasized the necessity of working together to stop it.
Just three days after the murders, homicide detectives of the Indianapolis Metropolitan Police Department arrested a 15-year-old male. According to IMPD, community support was important to finding the suspect. Witnesses came forward. The public provided tips. Ultimately, the mother of the accused shooter demonstrated her trust of law enforcement: she approached them to negotiate the surrender of her son, who confessed to the crimes.
The police department attributes its growing engagement with the community as key to solving these and other homicides. In June of 2017, Indianapolis began its three-year commitment with the Justice Department's National Public Safety Partnership. At that point, the city's homicide clearance rate was 45 percent. In 2018, it jumped to 70 percent.
"This increase has meant a significant boost in morale within the police department and the community," says Rodney Monroe, PSP's Strategic Site Coordinator for Indianapolis. He is a retired police chief with 30 years of experience. "Our partnerships and community engagement are working, helping to build confidence in the community that law enforcement does care, and that it's okay to cooperate with them."
Indianapolis is a site of the PSP, which provides an innovative structure for the Justice Department to work directly with cities to reduce violent crime—especially related to guns, gangs and drug trafficking. The Office of Justice Programs' Bureau of Justice Assistance administers PSP. Forty-one cities extending from Anchorage to Miami —which all had crime rates far higher than the national average—have participated since PSP's inception as a pilot program. Additional cities join each year, and 21 are currently active sites.
PSP provides training and assistance in seven vital areas: federal partnerships, crime analysis, technology, gun violence, criminal justice collaborations, community engagement and investigations. With PSP support, the cities develop these areas and create a cohesive strategic plan to deal with and deter violence.
For its focus on community engagement, in early 2017 Indianapolis created a Community Resource District Council in each of its six policing districts. Each council of seven to twelve community members meets regularly with the district commander on ways to reduce crime, build trust and strengthen relationships.
Councils have sponsored a chess club for teens and officers, hosted a community meeting following an officer-involved shooting and worked to raise awareness on gun safety.
Recently, when police arrested members of a major drug ring operating from a neighborhood, the local council provided opportunities for alcohol and drug treatment, food, housing, employment and counseling to community members. These services gave them a leg up to care for themselves—instead of remaining dependent on the drug trade and the offenders.
"This increased the legitimacy of our crime initiatives and exemplified true care for the community," says Police Chief Bryan Roach.
PSP has also encouraged the police to build active partnerships.
"When you have so many agencies within a city, it is very important that they all can focus on the overall goal of reducing violence," says Mr. Monroe. "We've seen significant gains in partnerships, from the U.S. Attorney to local prosecutor. Criminal justice, probation and parole, social services—all are actively engaged in supporting the police department's efforts."
Some 90% of IDMP's local and federal partners, notably the FBI; Bureau of Alcohol, Tobacco, Firearms and Explosives; Drug Enforcement Administration; and U.S. Marshals Service, regularly participate and share ideas on a monthly call.
PSP offers great opportunities for sites to learn from peers across the country. Teams travel to see how other cities are tackling violent crime. And the National Public Safety Partnership Symposium, which took place this year on September 9 ‒ 11 in Memphis, Tennessee, brought many of the sites together to network, learn and be challenged.
PSP participants learned about establishing federal and peer-to-peer partnerships, the role of crime analysis in reducing violence, and regional crime-fighting strategies, among other topics. Seasoned local and federal law enforcement leaders, prosecutors and U.S. Attorneys will speak and facilitate sessions.
Violent crime casts a pall over our nation, creating a climate of fear, restricting social and economic opportunities and driving a wedge between community members. With guidance and support from the National Public Safety Partnership, a growing number of American cities are strategically focusing their resources to reduce crime and improve public safety. OJP is proud to have a continuing role in their transformations.
Date Published: September 12, 2019