Office of Administration (OA)
The Office of Administration (OA) is responsible for overseeing the administrative management services for OJP. This includes human resources recruitment and management; labor relations; contracting and procurement; property and space management; and maintenance, safety, and security of facilities.
The Office of Administration includes the following divisions:
Human Resources (HRD) provides advice and guidance to OJP management, employees, and job applicants in matters such as filling vacant positions; employee salary and benefits; training and development; equal employment opportunity; evaluating, rewarding, and improving employee performance; employee-management relations; organizational structure; staffing alternatives; classification of positions; and maintaining employee employment records.
Acquisition Management (AMD) supports all phases of the acquisition process, from acquisition planning to post-award services for a variety of goods and services used in the daily operations.
Support Services Division (SSD) manages building space, operations, printing and reproduction, mail distribution, housekeeping and the maintenance of facilities. This division also coordinates the safety and security of building occupants.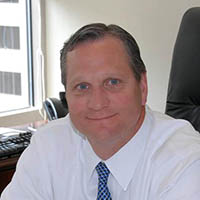 About Phil
Mr. Merkle is the Director of the Office of Administration. He has worked at OJP for over 15 years in various capacities, including Program Manager, Attorney Advisor, Senior Policy Advisor, and Grant Manager. During his tenure, he has had the opportunity to contribute to several OJP components including the Corrections Program Office; Bureau of Justice Assistance; the Community Capacity Development Office; and the Office of the General Counsel. Over the years, he has provided leadership and guidance in such areas as prisoner reentry, sex offender management, crime prevention initiatives such as Neighborhood Watch and Volunteers in Police Service, and nationwide service initiatives such as the White House's USA Freedom Corp. Prior to joining the Department of Justice in 1996, he was a practicing attorney in the State of Maryland specializing in criminal defense and family law. He was also a judicial clerk in the Circuit Court of Maryland for Prince George's County for 18 months. Mr. Merkle graduated from the University of Richmond with a double major in political science and criminal justice and the Catholic University School of Law in Washington, D.C., where he received his Juris Doctorate.